Selling a home can be a complex and overwhelming process. However, with the proper knowledge and guidance, it can also be a rewarding and successful endeavor. In this guide, we will take you through the essential steps of the home-selling process. From hiring the right real estate agent to closing the deal, we will provide you with valuable insights and tips to ensure a smooth and efficient transaction.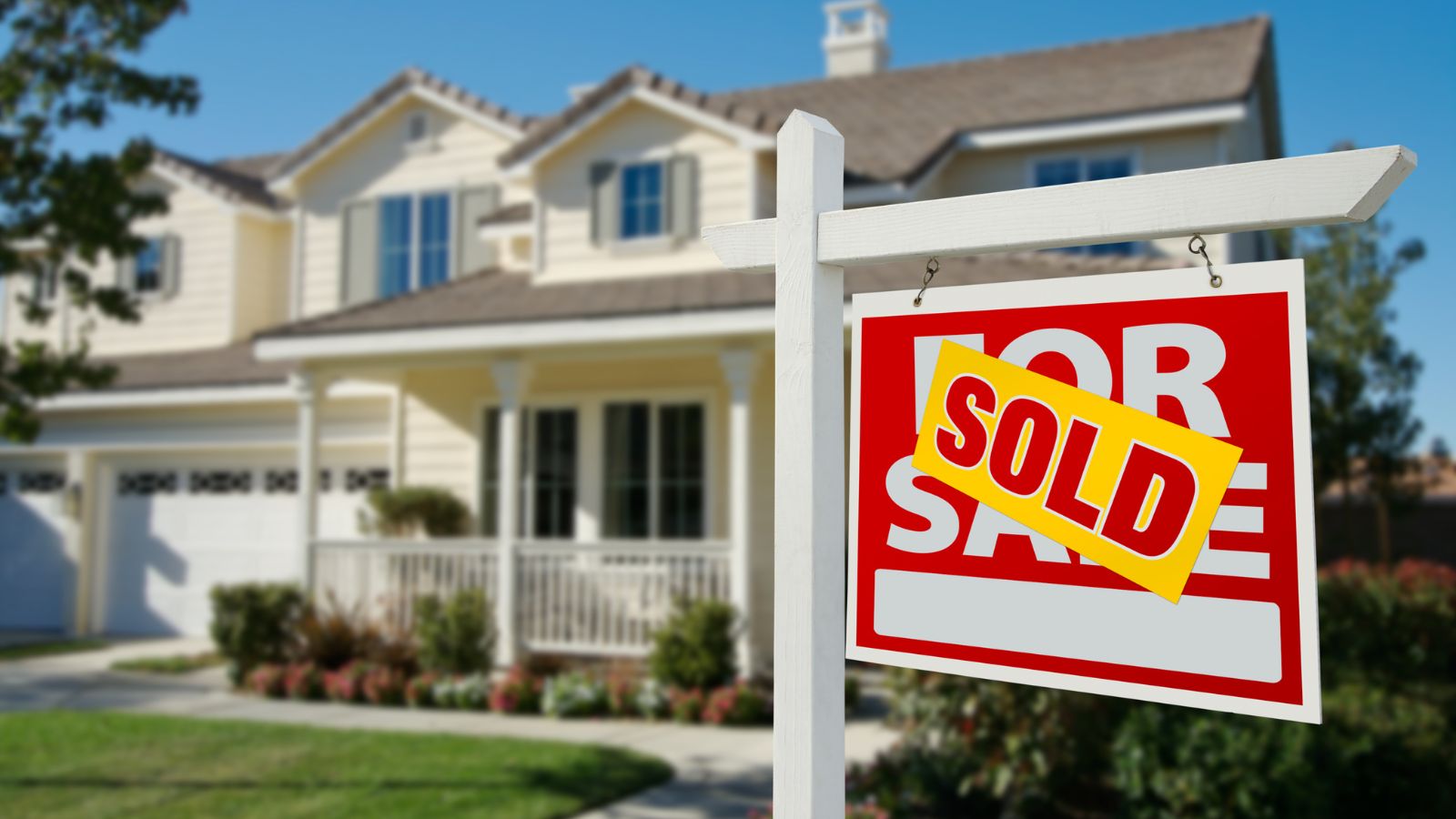 Hiring the Right Real Estate Agent
Selecting the ideal real estate agent is a pivotal decision that holds immense importance when it comes to selling your home. An experienced and knowledgeable agent can make all the difference in achieving a successful sale. When selecting an agent, consider their expertise in your local market, track record of sales, marketing strategies, and negotiation skills.
Your agent will be your trusted advisor throughout the process, guiding the steps of pricing your home, marketing strategies, and navigating negotiations. They will also manage the paperwork and legal aspects involved in the transaction. Take the time to interview multiple agents and ask for references to ensure you find the right fit for your needs.
Before listing your home, it's essential to address any necessary maintenance and repairs. A well-maintained home attracts more potential buyers and increases its value. Initiate the process by conducting a comprehensive inspection of your property to identify any areas requiring attention or improvement.
This action may include painting the walls, refinishing floors, fixing leaky faucets, or replacing broken appliances. Additionally, consider enhancing your home's curb appeal by tidying up the landscaping, repairing damaged exterior features, and ensuring the front entrance is inviting. Investing in these repairs and improvements can create a favorable impression on potential buyers and increase the likelihood of receiving competitive offers.
Staging your home is another essential aspect of the selling process. The goal of staging is to showcase your home's best features and create a welcoming environment that resonates with buyers. To effectively stage your home, consider the following steps:
Decluttering: Remove personal items, excessive furniture, and clutter to create a clean and spacious feel.
Depersonalizing: Neutralize the space by removing personal photographs and unique decorations, allowing buyers to envision themselves in the home.
Deep Cleaning: Thoroughly clean your home, paying attention to every detail, from windows to carpets. A clean home creates a positive impression on potential buyers.
Removing Bulky Furniture: If necessary, remove any bulky furniture that obstructs the flow and makes rooms appear smaller.
Maximizing Natural Light: Open curtains and blinds to let in as much natural light as possible. Well-lit rooms feel more inviting and spacious.
Creating Outdoor Living Areas: Highlight outdoor spaces by setting up seating areas or creating an inviting ambiance. This extra space adds value and expands the living areas of your home.
Making Space for a Home Office: In today's world, many buyers prioritize having a dedicated home office. Showcase a potential workspace by setting up a desk and organizing office supplies.
By following these staging tips, you can create an appealing environment that maximizes your home's potential and captures the attention of potential buyers.
Once you've prepared your home for showings, it's time to start welcoming potential buyers. You can conduct the showing process through various methods, such as virtual tours, live digital tours, and personal showings. Your agent will coordinate and schedule these appointments, ensuring they accommodate your availability and provide you with at least an hour's notice before each showing.
Virtual tours provide an immersive online experience, allowing buyers to explore your home from the comfort of their own space. Live digital tours involve real-time video interactions, where buyers can ask questions and request specific views of the property. Potential buyers and their agents conduct personal showings, typically utilizing a lockbox on the door that allows buyers' agents to access the home and showcase it to their clients.
During showings, it's essential to remove or secure any animals to ensure the safety and comfort of potential buyers. Consider temporarily relocating pets or confining them to specific areas. Additionally, it's crucial to keep your house show-ready at all times. Keeping your house show-ready means maintaining cleanliness and ensuring there are no dirty dishes, laundry piles, or cluttered countertops. Presenting a well-maintained and organized home enhances the overall appeal and increases the chances of receiving attractive offers.
Receiving and Reviewing Offers
As potential buyers express interest in your home, you will receive offers. It's important to carefully review each bid and consider various aspects beyond the offered price. Look for contingencies, such as the buyer having to sell their current home first, preferred closing dates, or requests to include particular items like furnishings. Your agent will help you navigate these contingencies and negotiate on your behalf.
It's best to let your agent take the lead during the negotiation process. They have the experience and expertise to effectively communicate with the buyer's agent and negotiate the terms that align with your goals. Refrain from speaking directly to the buyer or their agent, as it can complicate negotiations and potentially lead to misunderstandings. Trust your agent to represent your interests and guide you through the negotiation process.
Once you've accepted an offer, the closing process begins. Closing on your home involves a series of steps that ensure the transfer of ownership from you to the buyer. The closing process typically includes an appraisal, a home inspection, and potentially a survey of the property.
An appraisal plays a vital role in determining the fair market value of your home, which is essential for the buyer to secure financing. During a home inspection, an inspector assesses the condition of your home and identifies any issues that require attention before finalizing the sale. If needed, a surveyor may survey to confirm property boundaries and detect any encroachments.
Behind the scenes, various parties, such as lenders, title companies, and attorneys, work together to prepare the necessary documentation and ensure a smooth transaction. The closing process generally takes around 30 to 60 days, depending on the specific circumstances and any contingencies outlined in the contract.
As a home seller, it is crucial to know the closing costs of the transaction. These costs typically include real estate commissions, transfer taxes, attorney fees, and title insurance. It's essential to discuss these costs with your agent and understand your financial obligations before finalizing the sale.
In addition to the closing costs, you should also prepare to negotiate potential repair requests or contingencies that could affect your net proceeds. By clearly understanding these potential costs, you can enhance your ability to plan for your financial future and make well-informed decisions at every stage of the home-selling process.
Selling a home involves a series of vital steps, from hiring the right real estate agent to navigating negotiations and closing the deal. By following the advice and recommendations outlined in this guide, you can streamline the home selling process and increase your chances of achieving a successful sale. Remember to choose a knowledgeable agent, prepare your home for showings through maintenance, repairs, and staging, always keep your home show-ready, carefully review offers, trust your agent during negotiations, understand the closing process, and be prepared for seller closing costs. With proper preparation, guidance, and patience, you'll be well on your way to a successful home-selling experience.