Nestled in the heart of Georgia, the captivating city of Cartersville offers a treasure trove of activities and attractions for visitors and residents alike. From exploring history to embracing nature's beauty, there is something for everyone in this vibrant city. Delve deeper into the top venues and experiences that make Cartersville an unforgettable destination.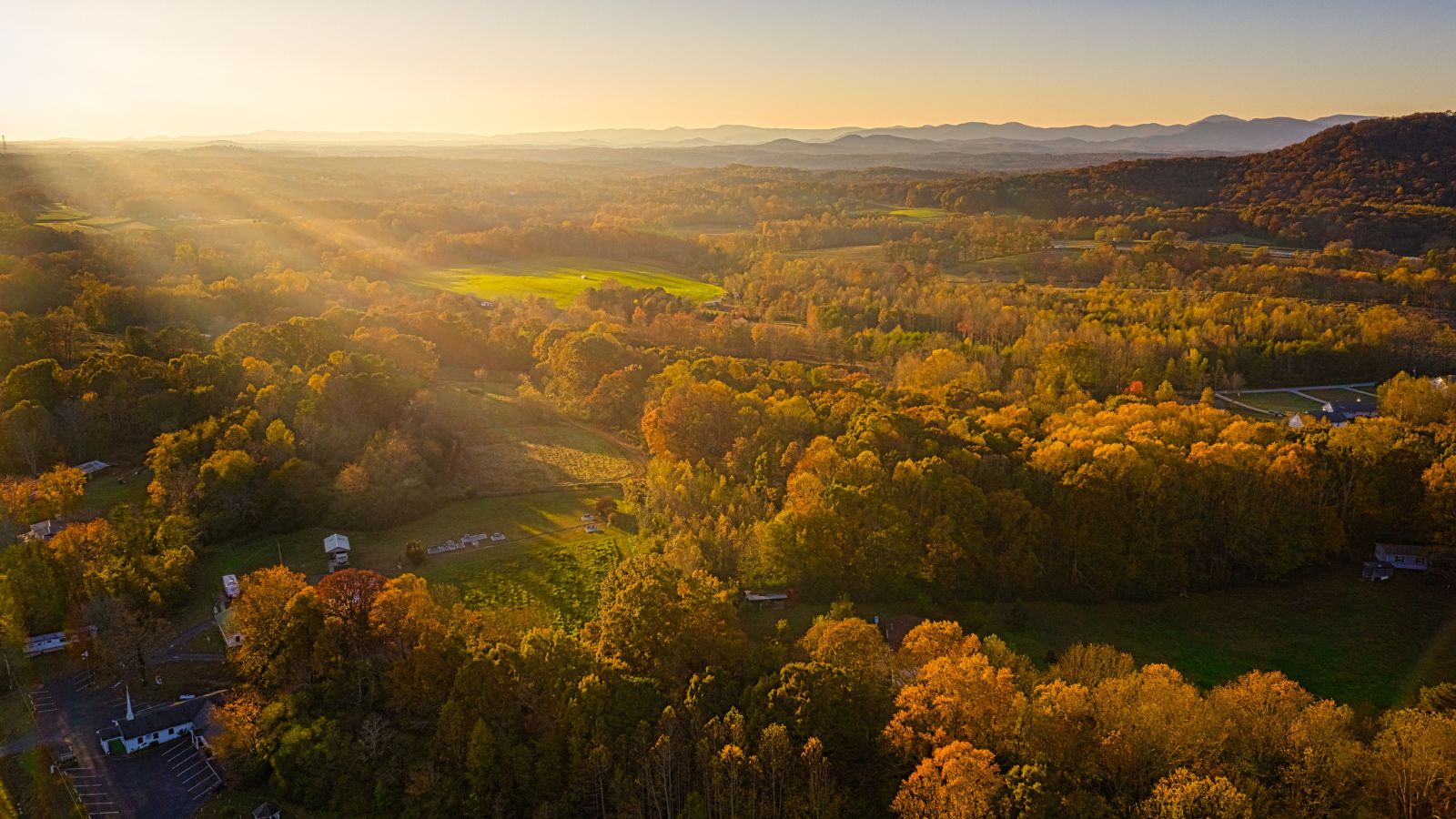 Immerse yourself in the captivating world of Western art at the Booth Western Art Museum. Located in a beautiful 120,000-square-foot facility, this museum houses the most extensive Western art collection in the United States. Admire masterpieces by renowned artists such as Frederic Remington and Charles M. Russell, as well as contemporary works that capture the spirit of the American West.
The museum's exhibits cover various aspects of Western art, including landscapes, wildlife, cowboys, and Native American culture. Take advantage of the interactive children's gallery, where young visitors can engage in hands-on activities and discover their artistic talents.
Phone: (770) 387-1300
Address: 501 Museum Dr, Cartersville, GA 30120
Website: https://boothmuseum.org/
Etowah Indian Mounds State Historic Site
Step back in time and explore the ancient Native American heritage at the Etowah Indian Mounds State Historic Site. This archaeological site preserves six earthen mounds, including a large temple mound that was once the center of a thriving Native American village nearly 1,000 years ago.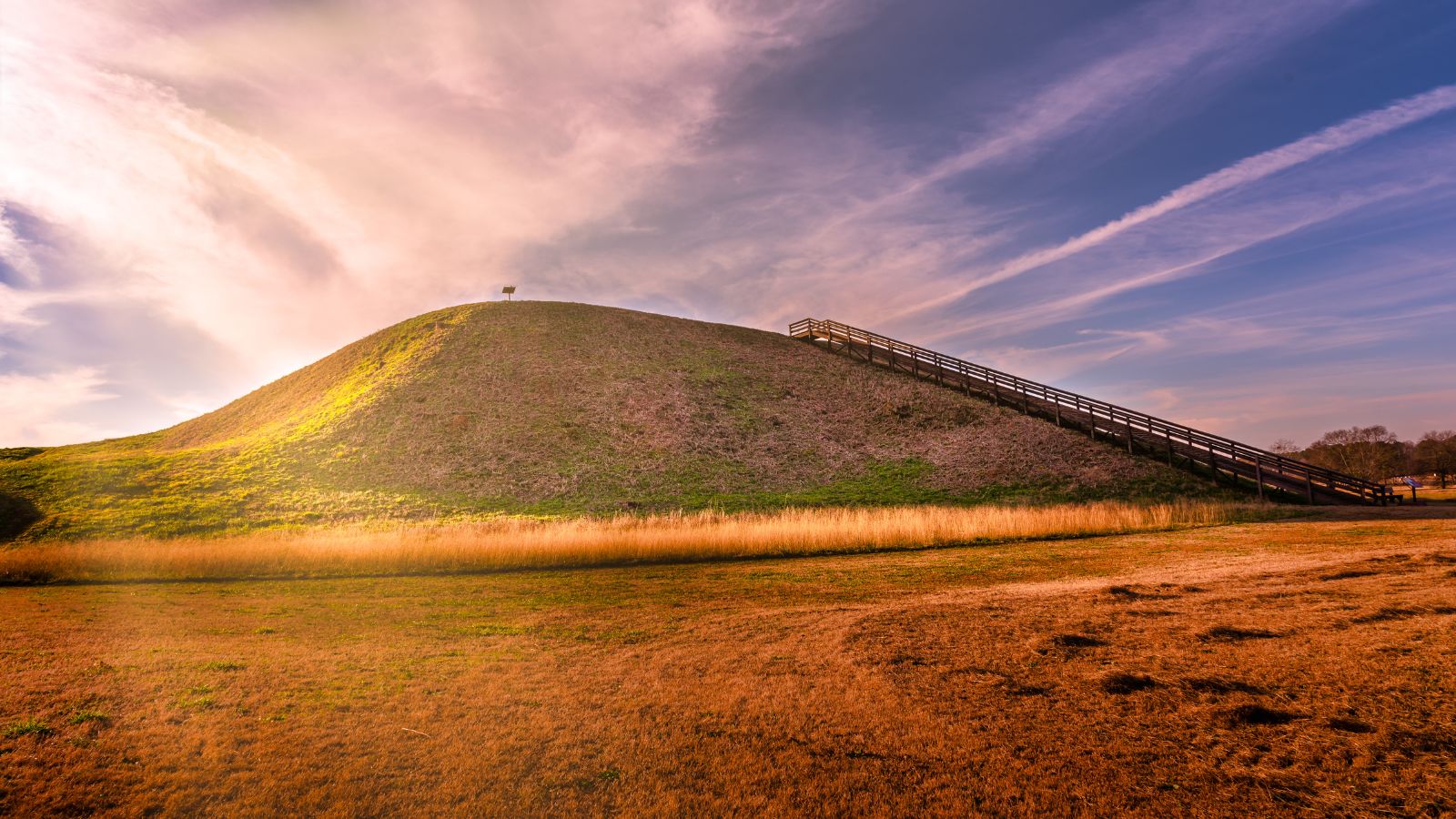 Take a guided tour to learn about the fascinating history and culture of the indigenous people who inhabited the area. Marvel at the artifacts on display at the museum, which provide insights into their daily lives and rituals. Stroll along the nature trail that winds through the site, offering scenic views of the mounds and the Etowah River.
Phone: (770) 387-3747
Address: 813 Indian Mound Rd SE, Cartersville, GA 30120
Website: https://gastateparks.org/etowahindianmounds
Unleash your inner scientist at the Tellus Science Museum, a haven for those seeking knowledge and excitement. This 120,000-square-foot facility boasts four main galleries that cover natural history, science, transportation, and hands-on exhibits. Explore the fossil gallery, where you can marvel at ancient specimens and learn about prehistoric life.
Step into the Weinman Mineral Gallery, which showcases an extensive collection of minerals and gemstones from around the world. Discover the universe's wonders at the Bentley Planetarium, where immersive shows transport you to distant galaxies and beyond. Remember to visit the Collins Family My Big Backyard exhibit, an outdoor area filled with interactive displays, including a dinosaur garden and a fossil dig pit.
Phone: (770) 606-5700
Address: 100 Tellus Dr, Cartersville, GA 30120
Website: https://tellusmuseum.org/
Red Top Mountain State Park
Escape the hustle and bustle of city life and immerse yourself in nature's serenity at Red Top Mountain State Park. Situated on the shores of Lake Allatoona, this stunning park covers 1,562 acres and offers a wide range of outdoor activities. Put on your hiking boots and explore the park's 15 miles of scenic trails, winding through forests, wetlands, and the lake's edge.
Cast a line and enjoy fishing for bass, crappie, and catfish in the crystal-clear waters of Lake Allatoona. Rent a boat or kayak and glide across the lake's surface, taking in the picturesque views. The park also features a sandy swimming beach, perfect for cooling off on a sunny day, as well as picnic areas, a campground, and wildlife observation spots.
Phone: (770) 975-0055
Address: 50 Lodge Rd SE, Cartersville, GA 30121
Website: https://gastateparks.org/RedTopMountain
For a glimpse into the region's transportation history, visit the Cartersville Depot, a beautifully restored train station. Constructed in 1882, this historic landmark showcases the city's rich railroad heritage. Explore the depot's exhibits, which feature vintage photographs, artifacts, and memorabilia that tell the story of Cartersville's connection to the railroad industry.
Step aboard the Locomotive Texie, a 19th-century steam engine, and imagine the bygone era of train travel. The depot also houses the Southeastern Railway Museum, which boasts an impressive collection of railway cars, including vintage locomotives, cabooses, and passenger coaches.
Phone: (770) 387-1300
Address: 1 Friendship Plaza, Cartersville, GA 30120
Website: https://www.exploregeorgia.org/cartersville/general/historic-sites-trails-tours/train-depot-and-welcome-center
Lose yourself in the captivating history of Cartersville and Bartow County at the Bartow History Museum. Housed in a renovated 1869 courthouse, this museum showcases the region's rich heritage through exhibits, artifacts, and interactive displays. Learn about the early settlers, Native American tribes, the Civil War era, and the growth and development of the city.
Discover fascinating stories through photographs, documents, and personal accounts that bring the past to life. In addition, the museum offers educational programs, special events, and rotating exhibitions that delve deeper into specific aspects of local history.
Phone: (770) 387-2774
Address: 4 E Church St, Cartersville, GA 30120
Website: https://www.bartowhistorymuseum.org/
Downtown Cartersville is a delightful hub for boutique shopping, where you can explore a treasure trove of unique shops offering everything from trendy fashion and handmade crafts to antique finds and local artwork. Stroll along the picturesque streets and discover hidden gems that showcase the city's local talent and craftsmanship. 
When it comes to dining, Cartersville boasts an impressive culinary scene. From cozy cafes and family-owned restaurants serving Southern comfort food to upscale eateries offering international cuisine and farm-to-table delights, there's something to satisfy every palate. Whether you're craving mouthwatering barbecue, fresh seafood, or gourmet burgers, Cartersville's dining establishments are sure to leave you craving more.
In conclusion, Cartersville, Georgia, is a haven of hidden gems waiting to be explored. From immersing yourself in Western art at the Booth Western Art Museum to uncovering the secrets of the ancient Etowah Indian Mounds, and from embarking on a scientific journey at the Tellus Science Museum to embracing the natural beauty of Red Top Mountain State Park, Cartersville offers a diverse range of attractions that cater to all interests. With the addition of the Bartow History Museum, visitors can also delve into the region's rich history. Complete your experience by indulging in a shopping spree through the unique boutiques and treating your taste buds to the culinary delights throughout the city. Cartersville truly offers a memorable experience for everyone who visits.